36 Taniwha Place Bethlehem, Tauranga
Yes, The Supreme Pass gives you all day access to all of the activities within the Adventure Park, this includes the recreational kayaks and paddle-boards. 
Yes, we are open on Public Holidays  (Except Christmas Day). A 15% surcharge does apply on these days. 
Yes, we do offer away hires. Please get in touch with us for pricing and further details. 
Yes, at Waimarino safety is our first priority. All safety equipment including PFD's are included in the pass prices. 
Most of our activities are family friendly and children can partake in these activities while being supervised by an adult, or partnered up with an adult. 
The Blob has strict weight ratios to ensure the safety of everyone. Our staff ensure that these are adherred to at all times. 
Yes, our aim is to provide facilities that are accessible to everyone.
We have a service entrance that is available for use to drive down to allow ease of access for the park.
This access does have to be approved by a Manager so please call on arrival and we will instruct you on where to go.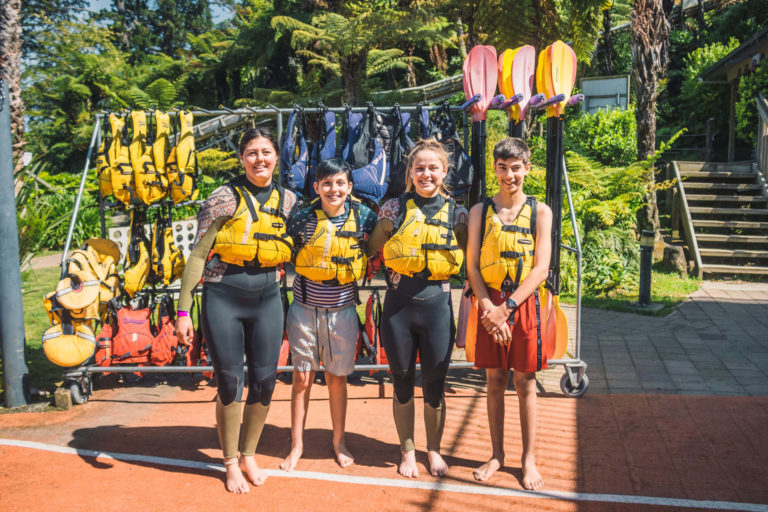 Still have Questions? Get in Touch.